Summery Sparkling Peach Lemonade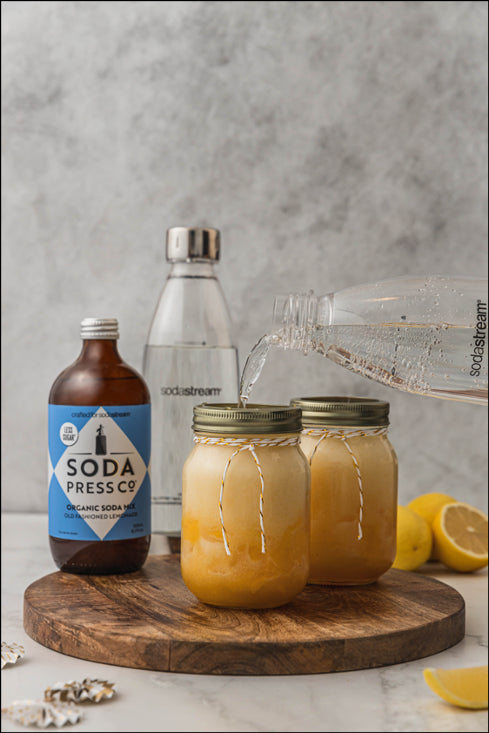 This Sparkling Peach Lemonade is the perfect refreshing fruity beverage for a warm summers day. You'll be feeling peachy keen after a sip or two of this one.

IDEAL GLASS
Mason Jar or Rocks/short tumbler
INGREDIENTS
300g sliced peaches (approx. 2 fresh peaches, or if using tinned peaches, drain juice)
60ml Soda Press Co Old Fashioned Lemonade Soda Mix
170ml SodaStream sparkling water
Ice

METHOD
Add sliced peaches to a blender and blend until smooth.
Divide peach puree and Soda Press Co Old Fashioned Lemonade Soda Mixer between two glasses filled with ice. 
Top with SodaStream sparkling water, gently stir and serve.
Download our free mixology e-booklet
Some 60 pages of impressive, easy to make, cocktails, mocktails and sodas. Finally healthier Soda and mixing Syrups - Just add fizzy water from a bottle of soda/sparkling water or your SodaStream™. Now you can enjoy artificial free, low sugar sodas, cocktails, slushies, popsicles, over ice-cream and more.