Blueberry & Orange Bliss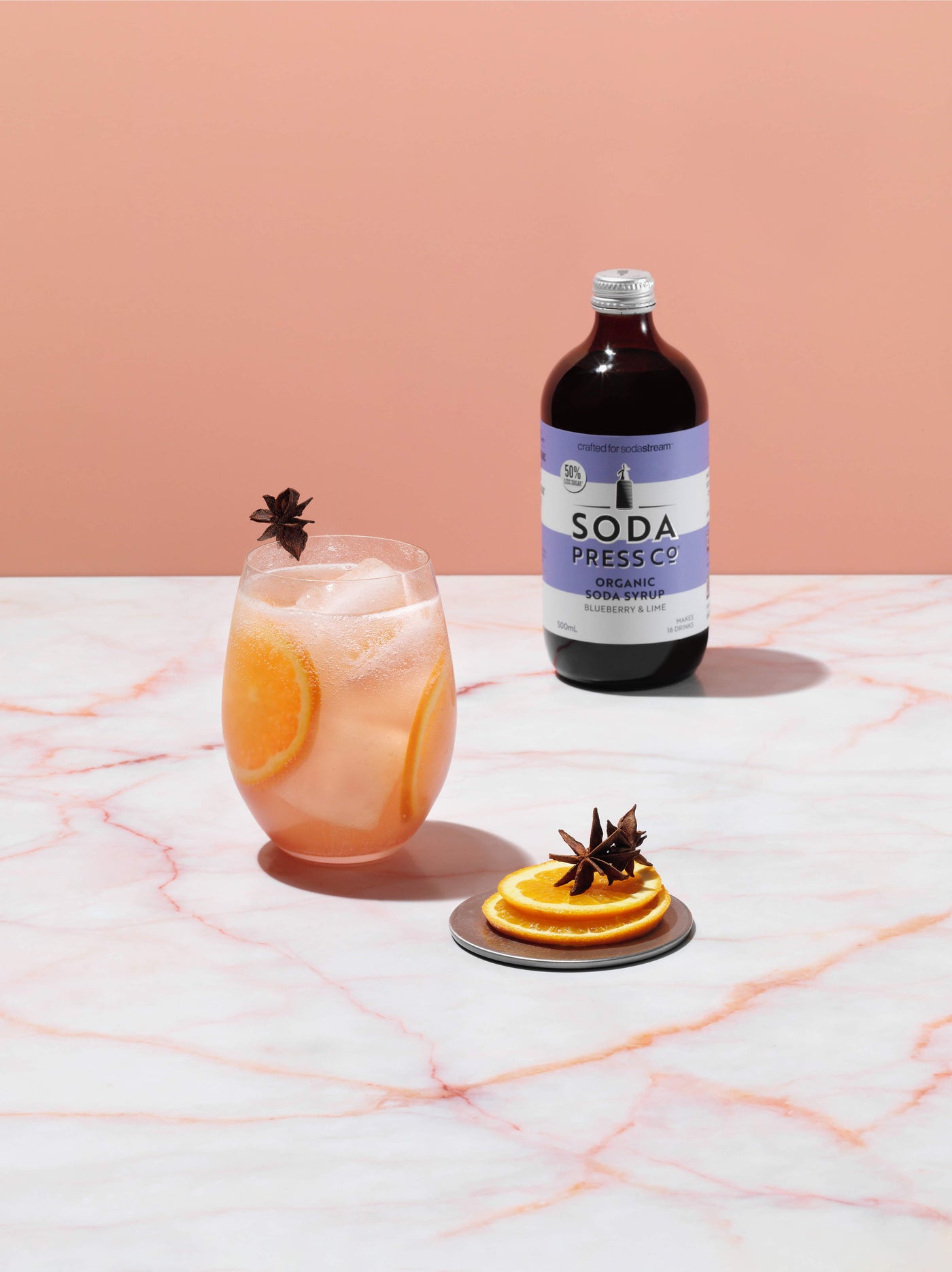 INGREDIENTS
30ml Vodka
30ml Soda Press Co Blueberry & Lime Organic Soda Mix 

Oranges, sliced into wheels, place a wedge aside

Ice 
SodaStream sparkling water 
METHOD
1. Decorate the glass with orange wheels then add ice to the glass.
2. Pour the vodka and blueberry & lime soda mix and top with sparkling water.
3. Finish with a squeeze of orange, stir and enjoy.
Download our free mixology e-booklet
Some 60 pages of impressive, easy to make, cocktails, mocktails and sodas. Finally healthier Soda and mixing Syrups - Just add fizzy water from a bottle of soda/sparkling water or your SodaStream™. Now you can enjoy artificial free, low sugar sodas, cocktails, slushies, popsicles, over ice-cream and more.