WE'RE A LITTLE COMPANY FROM DOWN UNDER WITH PURE AND SUSTAINABLE IDEAS
A GENUINE BRAND, AUTHENTIC PRODUCT AND A GOOD HEART.
Frustrated with inferior mass-produced, artificial cordials and soda mixes, we formed a collective of smart and restless minds to produce a premium alternative that tastes better, is better for you, and better for the planet.
Founder: Cameron Romeril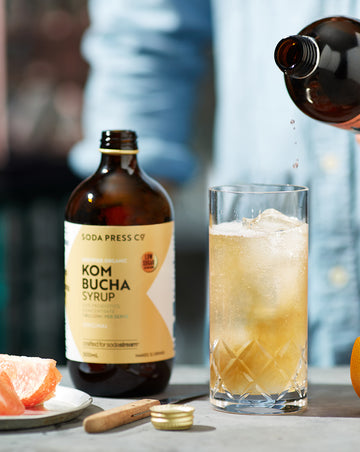 Better taste. Mouth-wateringly good soda mixes bursting with the real flavour of 100% Certified Organic ingredients.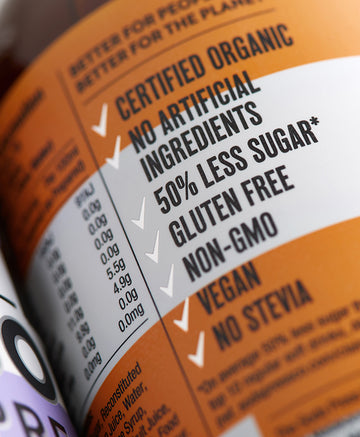 Better for you. All our products are: Certified Organic • Nothing Artificial • Half the Sugar* • Vegan • Non-GMOGluten Free • No Stevia.
Better for the planet. One Soda Press bottle can prevent as many as 10 plastic bottles from ending up in landfill or even worse, the ocean.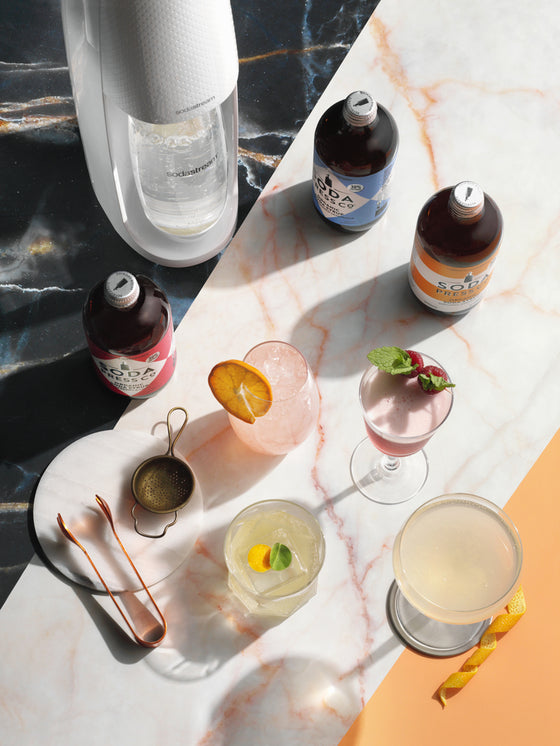 Our path to sustainability...
One bottle of our soda mix makes around 13 drinks, which means better value for our customers and fewer, outdated single-use bottles in the mix.
By being certified organic we have sustainable and ethical benchmarks to reach, from growers to manufacturing, we're all making a difference.