ROOT N' TOOT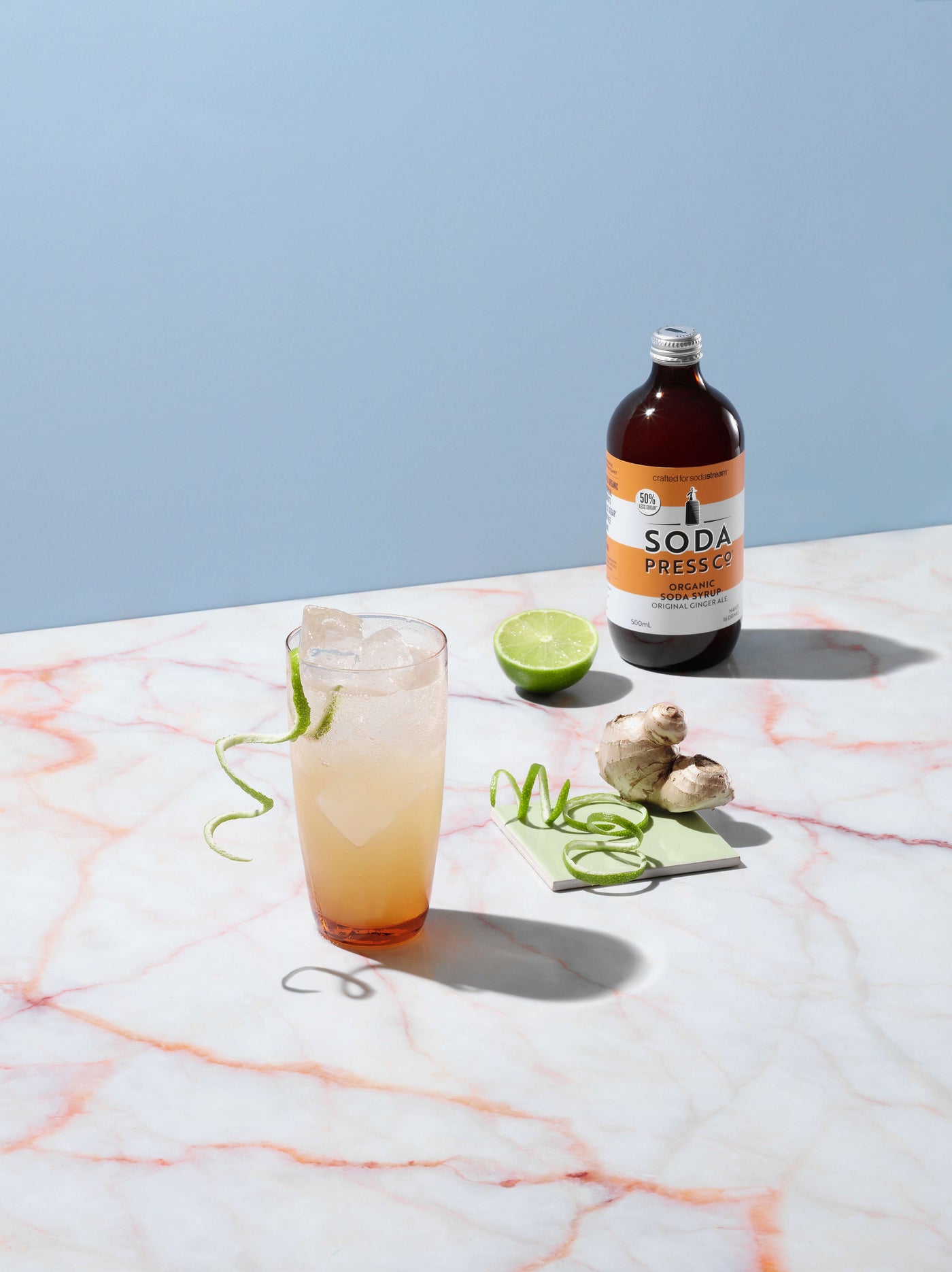 A simply delicious Ginger Ale Mocktail with plenty of bite – the best drinks should be savoured slowly. Tangy ginger and bitter lime create a wonderful combination that will help you make this long drink last.
IDEAL GLASS
High Ball
INGREDIENTS
30ml Soda Press Co Original Ginger Ale Soda Mixer
170ml SodaStream sparkling water
Fresh Ginger
Limes
METHOD
Add fresh ginger, a squeeze of lime and ice to a glass. Fill with sparkling water and top with soda mix. Garnish with lime spiral.

TIP: Spice it up! Cut small fresh ginger pieces and muddle with soda mix in the base of a glass before adding the rest of the ingredients.
Download our free mixology e-booklet
Some 60 pages of impressive, easy to make, cocktails, mocktails and sodas. Finally healthier Soda and mixing Syrups - Just add fizzy water from a bottle of soda/sparkling water or your SodaStream™. Now you can enjoy artificial free, low sugar sodas, cocktails, slushies, popsicles, over ice-cream and more.