PINKY SPRITZ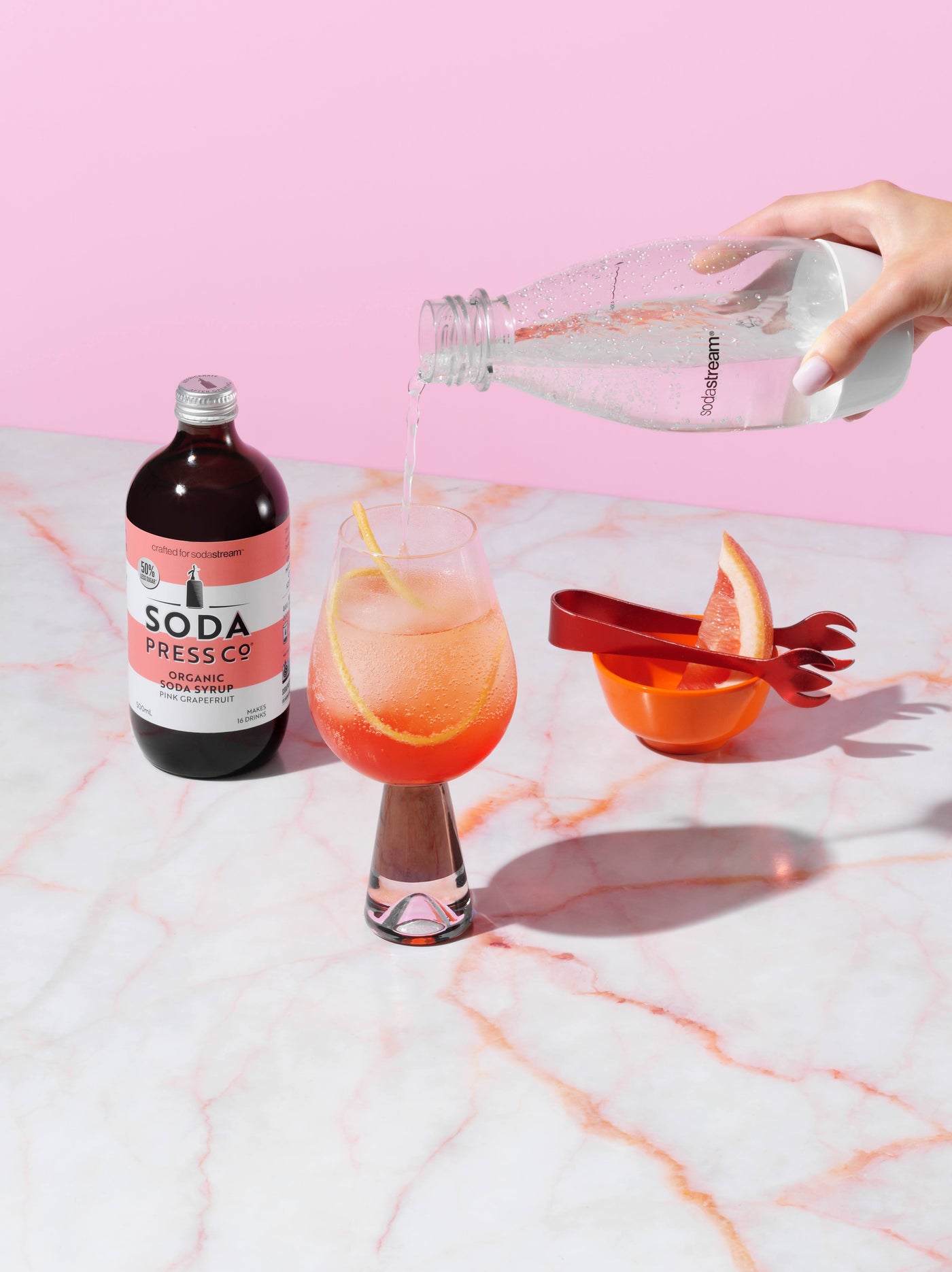 Our twist on the classic Italian aperitivo, the pink grapefruit adds a tangy note that gives this prosecco cocktail a summery lift. Perfect with cheese and cold cuts, or just the warm blush of a sunset.
IDEAL GLASS
Wine
INGREDIENTS
30ml Soda Press Co Pink Grapefruit Soda Mixer
45ml Aperol
90m Prosecco
SodaStream Sparkling Water to top
Grapefruit Spiral Garnish
METHOD
Pour ingredients over ice and top with sparkling water. Garnish with grapefruit spirals or pieces.
MOCKTAIL
Substitute Aperol with fresh orange juice and a dash of bitters. Top up with a non-alcoholic sparkling wine.

TIP: Cava is a great alternative to prosecco, as too are many other sparkling wines.
Download our free mixology e-booklet
Some 60 pages of impressive, easy to make, cocktails, mocktails and sodas. Finally healthier Soda and mixing Syrups - Just add fizzy water from a bottle of soda/sparkling water or your SodaStream™. Now you can enjoy artificial free, low sugar sodas, cocktails, slushies, popsicles, over ice-cream and more.