MOVIN' TO THE COUNTRY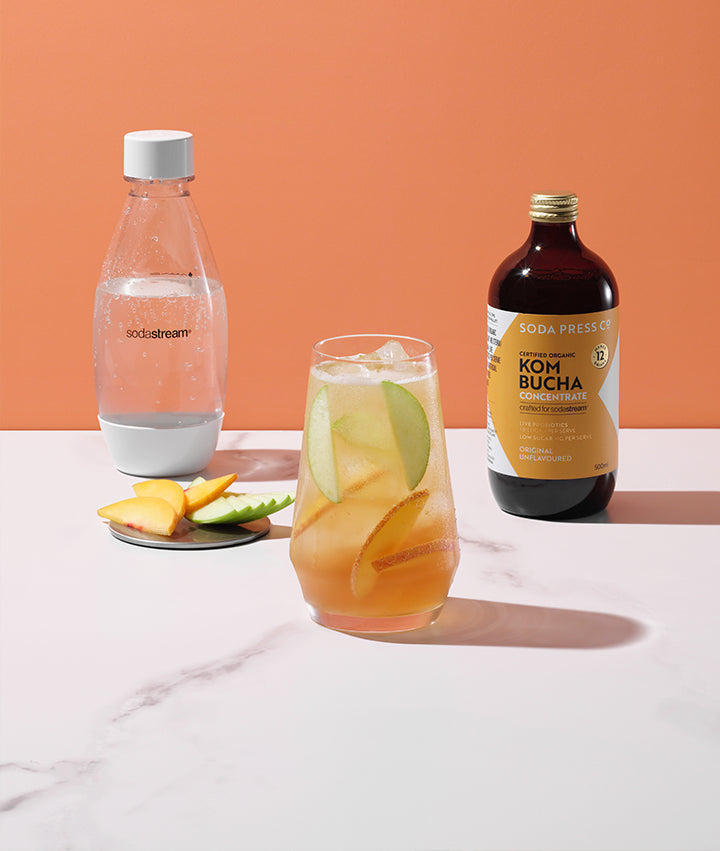 Hero your kombucha, with a slice or two of the south with our reduced sugar Kombucha cocktail. Fresh apple and peach make for a real taste of the country. Serve to your city-slicker friends for a flavour of life in the slow lane.
IDEAL GLASS
High Ball
INGREDIENTS
45ml Soda Press Co Original Kombucha Concentrate
200ml SodaStream sparkling water
Apple Slices
Peach Slices
METHOD
Add fruits and fill with ice to top of glass. Pour in sparkling soda and then finish with kombucha concentrate.

TIP: Yes it smells a little different but this is what real kombucha smells like. Your stomach will thank you for it.
Download our free mixology e-booklet
Some 60 pages of impressive, easy to make, cocktails, mocktails and sodas. Finally healthier Soda and mixing Syrups - Just add fizzy water from a bottle of soda/sparkling water or your SodaStream™. Now you can enjoy artificial free, low sugar sodas, cocktails, slushies, popsicles, over ice-cream and more.