Lemon & Lychee Tonic Mocktail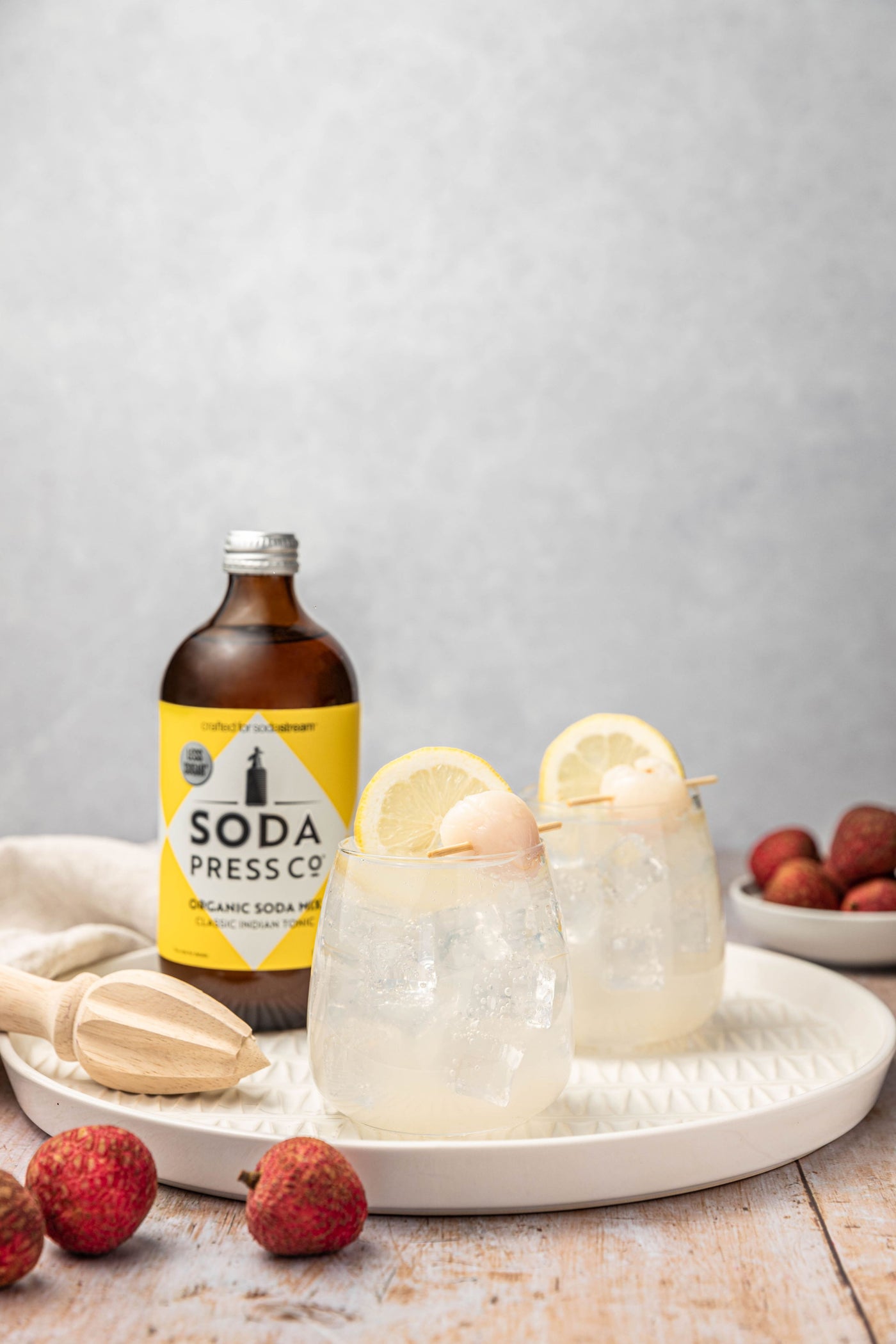 Ideal for entertaining, especially for the non drinkers of the group. This citric and sweet combo is a great sober alternative to a classic G & T.
IDEAL GLASS
High Ball
INGREDIENTS
Lychees
1 tsp Lemon Juice
170ml SodaStream Sparkling water
30ml Soda Press Co Indian Tonic Soda Mix
 A sprinkle of sugar for decoration
METHOD
1. Divide lychees, lemon juice and sugar between two glasses. Gently muddle the mixture to gently combine and crush the lychees.
2. Pour over the Soda Press Co Classic Indian Tonic Soda Mix and top with sparkling water.
Download our free mixology e-booklet
Some 60 pages of impressive, easy to make, cocktails, mocktails and sodas. Finally healthier Soda and mixing Syrups - Just add fizzy water from a bottle of soda/sparkling water or your SodaStream™. Now you can enjoy artificial free, low sugar sodas, cocktails, slushies, popsicles, over ice-cream and more.