Grapefruit and Thyme Sparkling Iced Tea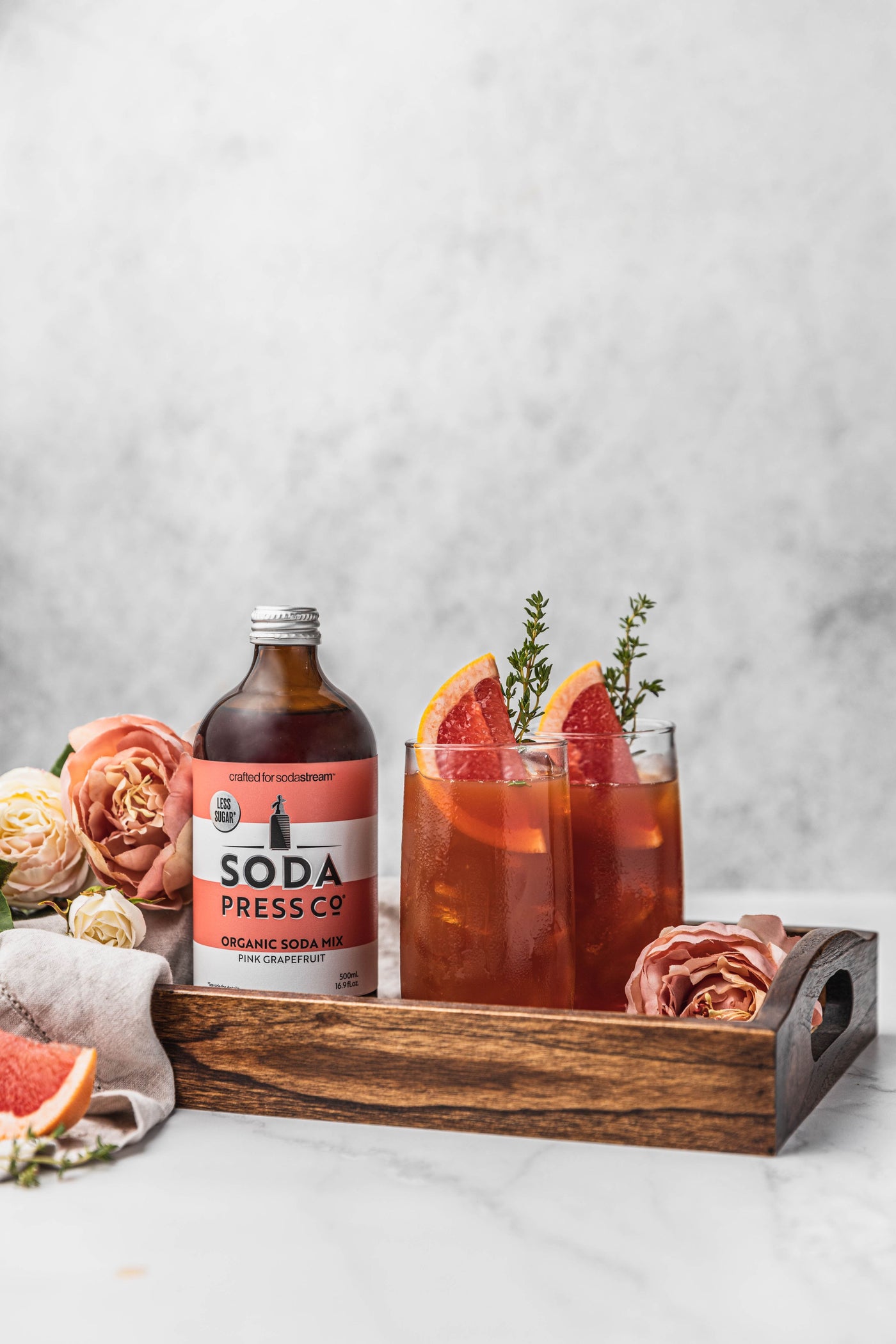 Iced tea is the classiest theme for many flavourful cocktails. Both tart and sweet, this Grapefruit and Thyme Sparkling Iced Tea is one for the long lunches
If you're wanting to combine cocktail hour with tea time, why not add a shot of your favourite spirit to give this drink an extra kick!
IDEAL GLASS
High Ball
INGREDIENTS
●  3 Black tea bags 
●  250ml Boiling water 
●  2 Fresh thyme sprigs, 
●  30ml Soda Press Co Pink Grapefruit Soda Mix
●  Sparkling water
METHOD
In a large mug or measuring jug, pour boiling water over the tea bags and thyme sprigs. Steep for 5 minutes then remove the tea bags and thyme. Allow the tea to cool completely then cover and refrigerate until ready to use. 
To serve, add 30ml of Soda Press Co Pink Grapefruit soda mix to a glass with ice. Pour over the tea mixture, then top with sparkling water.



Download our free mixology e-booklet
Some 60 pages of impressive, easy to make, cocktails, mocktails and sodas. Finally healthier Soda and mixing Syrups - Just add fizzy water from a bottle of soda/sparkling water or your SodaStream™. Now you can enjoy artificial free, low sugar sodas, cocktails, slushies, popsicles, over ice-cream and more.