COLA BEAR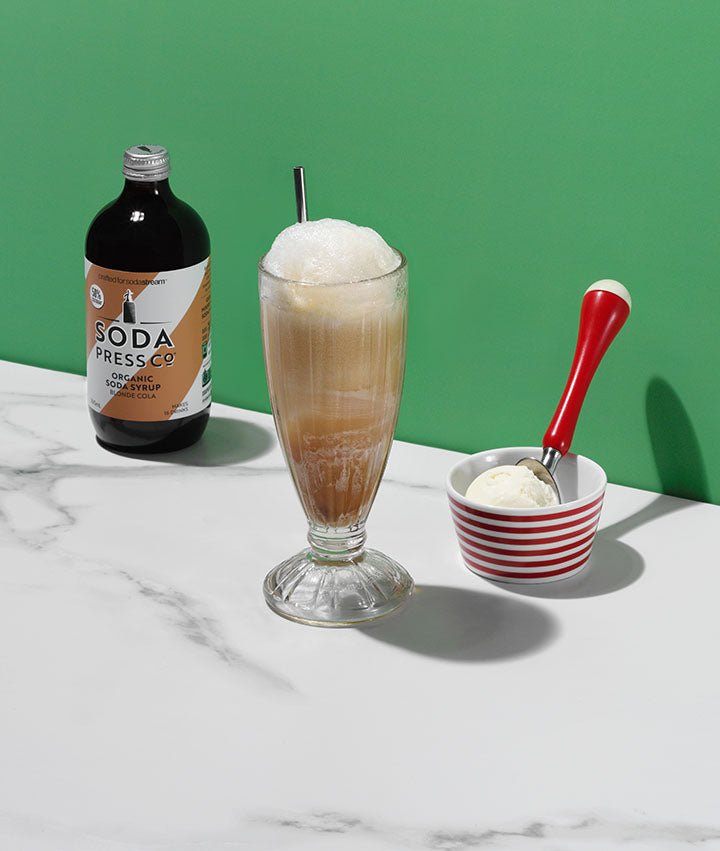 Straight from 50's America, via your freezer you can create the old-school diner experience for yourself with our Cola Bear Mocktail. Complete the look with roller skates, big hair and a sassy wink.
IDEAL GLASS
Milkshake
INGREDIENTS
60ml Soda Press Co Organic Cola Soda Mixer
SodaStream Sparkling Water to top
2 Scoops of Vanilla Ice Cream
METHOD
Add 2 scoops of vanilla ice cream into a milkshake glass and fill slowly with sparkling water to avoid overfrothing. Pour soda mix over ice cream and serve.
Download our free mixology e-booklet
Some 60 pages of impressive, easy to make, cocktails, mocktails and sodas. Finally healthier Soda and mixing Syrups - Just add fizzy water from a bottle of soda/sparkling water or your SodaStream™. Now you can enjoy artificial free, low sugar sodas, cocktails, slushies, popsicles, over ice-cream and more.