Cinnamon, Apple & Ginger Mule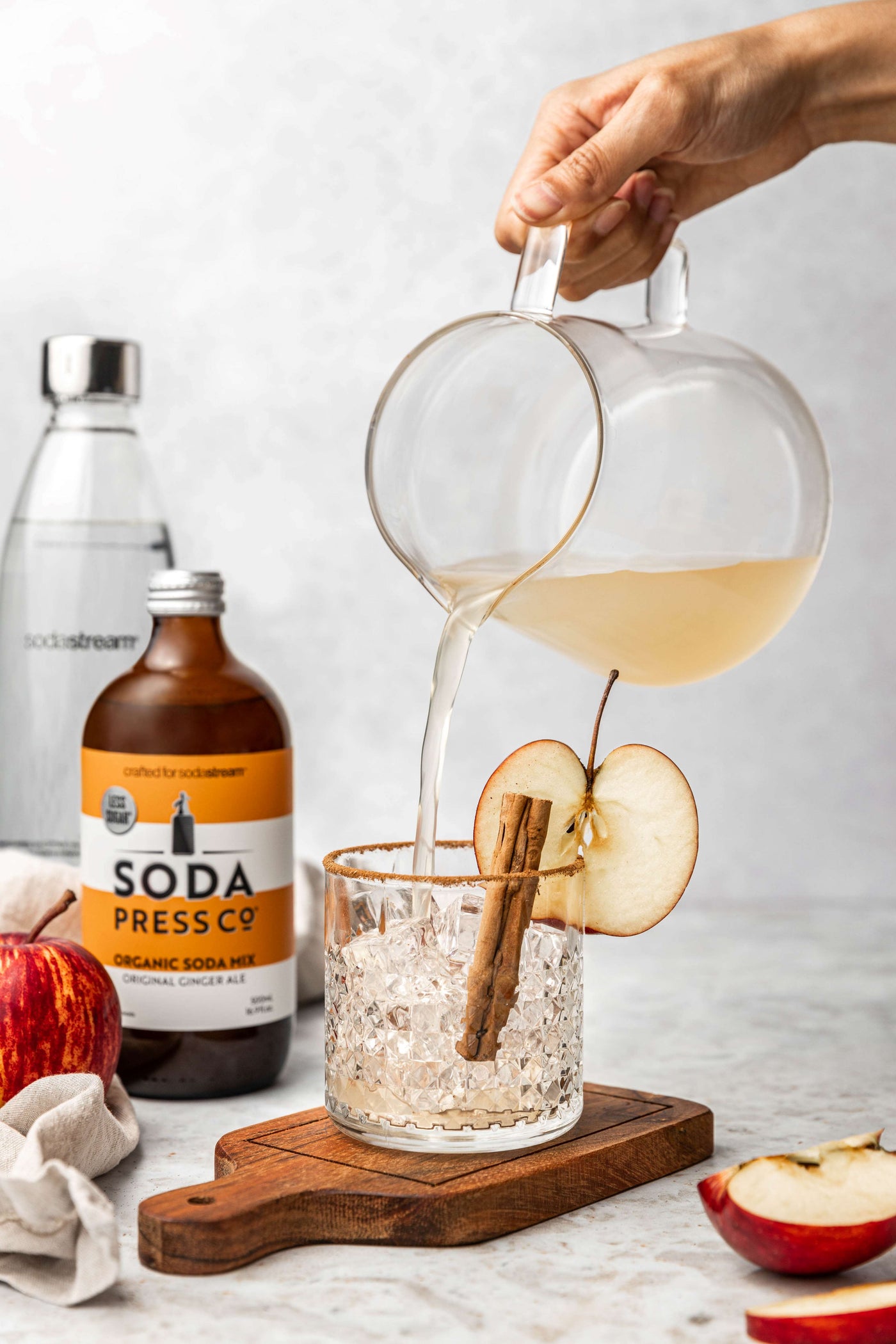 Long and hot days call for something special. This sweetly spiced mule is full of juicy apples, a touch of cinnamon and lots of organic ginger bubbles.
IDEAL GLASS
Short Tumbler or Copper Mug
INGREDIENTS
30ml Soda Press Co Ginger Ale Soda Mix
1/2 cup SodaStream Sparkling Water
1/2 cup Apple Juice
1 Cinnamon stick 
METHOD
Add all ingredients to a glass with ice. Stir with a cinnamon stick to combine and garnish with a slice of apple.
Download our free mixology e-booklet
Some 60 pages of impressive, easy to make, cocktails, mocktails and sodas. Finally healthier Soda and mixing Syrups - Just add fizzy water from a bottle of soda/sparkling water or your SodaStream™. Now you can enjoy artificial free, low sugar sodas, cocktails, slushies, popsicles, over ice-cream and more.