Apple & Elderflower Sangria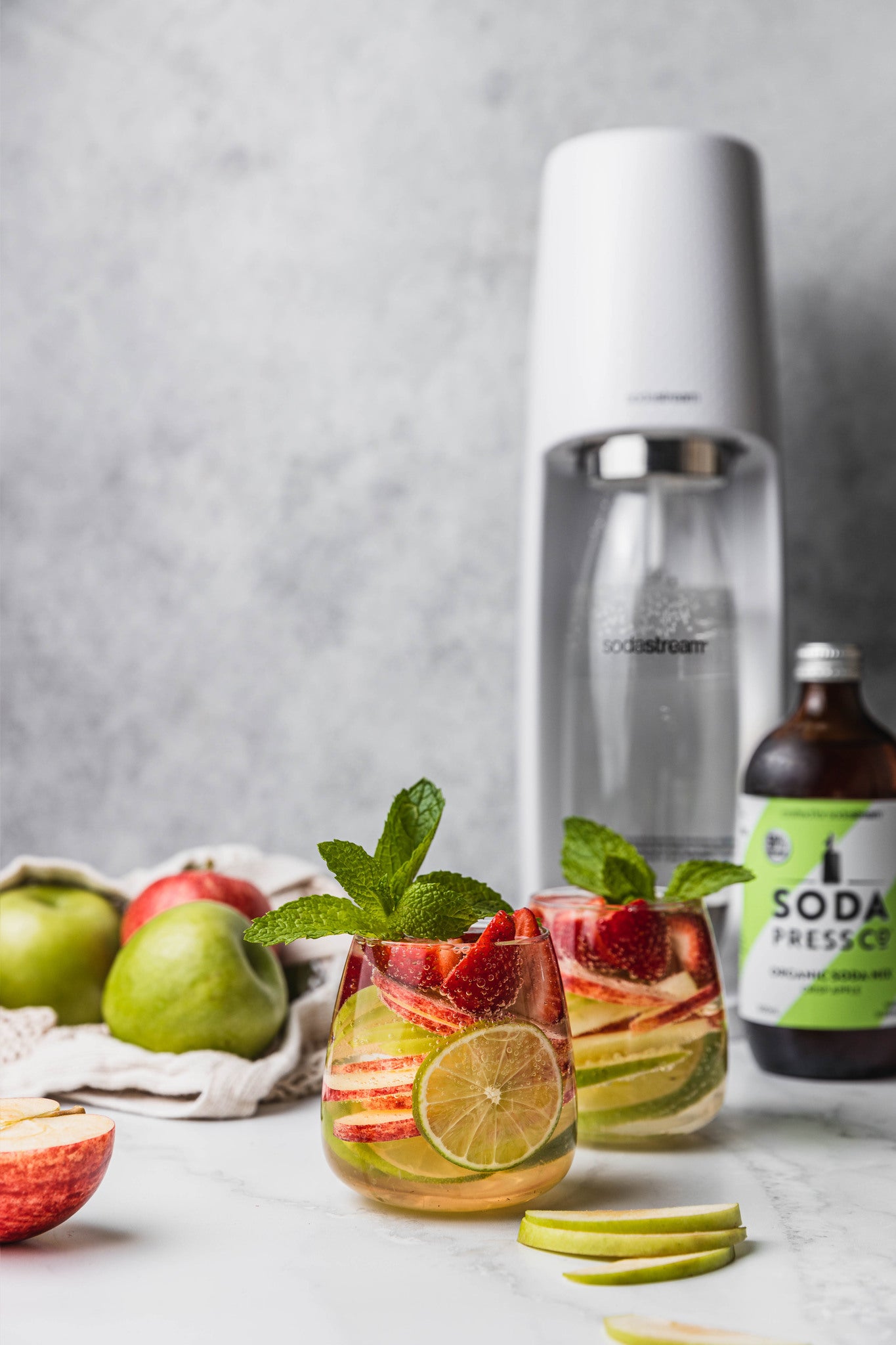 Enjoy the refreshing taste of the English countryside with this delightful Apple and Elderflower Sangria. Fit for a queen!

IDEAL GLASS
2L jug + Wine Glass
INGREDIENTS
1 lime, thinly slices
1 medium green apple, thinly sliced
150g sliced strawberries
120ml Soda Press Co Crisp Apple Soda Mix
60ml Elderflower liqueur
750ml white wine
SodaStream sparkling water to top
Ice
Fresh mint to serve

METHOD
Add all of the fruit to a large 2L jug or carafe. Add the Soda Press Co Crisp Apple Soda Mix, elderflower liqueur and white wine. For best results, allow the flavours to meld by refrigerating for 3 hours.
To serve, pour sangria into glasses filled with ice and top with SodaStream sparkling water
Download our free mixology e-booklet
Some 60 pages of impressive, easy to make, cocktails, mocktails and sodas. Finally healthier Soda and mixing Syrups - Just add fizzy water from a bottle of soda/sparkling water or your SodaStream™. Now you can enjoy artificial free, low sugar sodas, cocktails, slushies, popsicles, over ice-cream and more.