ANKLE-BITER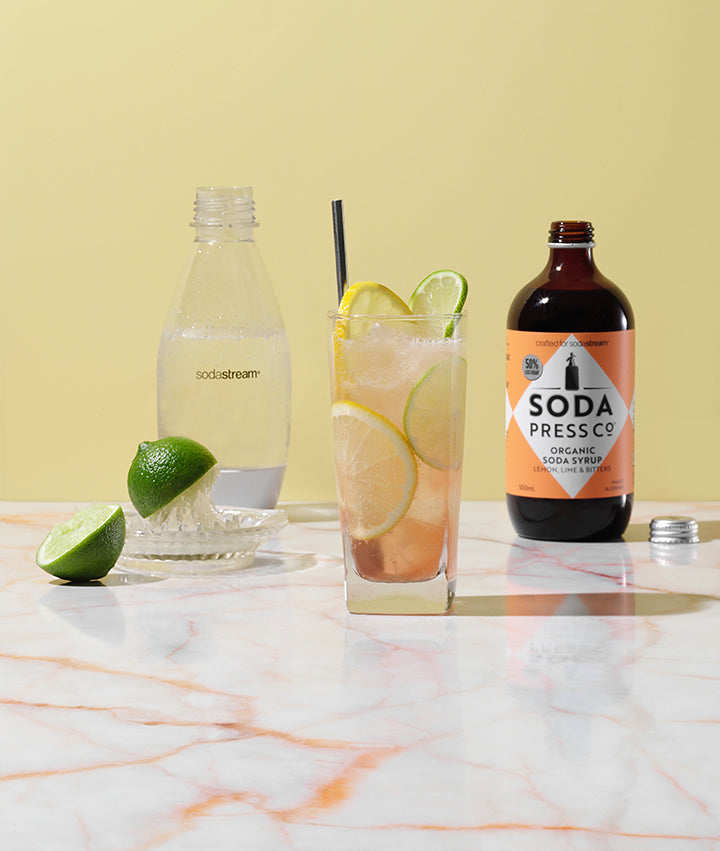 Let's face it, bitters are delicious, but they're not always easy to get your hands on. This classic lemon, lime and bitters mocktail makes it easy to enjoy the taste, without having to track down the bitters, because we've already put them in.
IDEAL GLASS
High Ball
INGREDIENTS
30ml Soda Press Co Lemon, Lime & Bitters Soda Mixer
170ml SodaStream sparkling water 
Lemon & Lime Wheels
METHOD
Fill the glass with ice and slide in the citrus wheels. Add sparkling water and then soda mix. Top with more ice if required.


Download our free mixology e-booklet
Some 60 pages of impressive, easy to make, cocktails, mocktails and sodas. Finally healthier Soda and mixing Syrups - Just add fizzy water from a bottle of soda/sparkling water or your SodaStream™. Now you can enjoy artificial free, low sugar sodas, cocktails, slushies, popsicles, over ice-cream and more.