RASPUTIN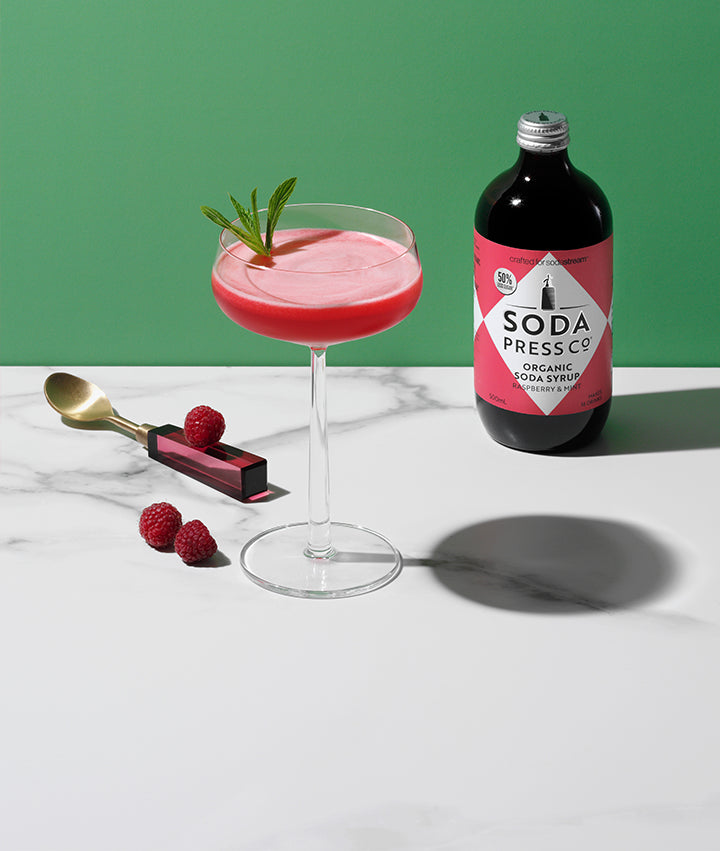 Hard to resist, and ripe for the picking, this berry fruity tipple is sophisticated, yet playful. The mint leaf adds an instant hit of refreshment, adding the perfect finish to this Raspberry Vodka Cocktail
IDEAL GLASS
Martini
INGREDIENTS
15ml Soda Press Co Raspberry & Mint Soda Mixer
45ml Vodka
50ml Pink Grapefruit Juice
Mint Leaf Garnish
METHOD
Add all ingredients to a shaker with ice and shake for 10 seconds. Strain into a martini glass.
MOCKTAIL
Switch the vodka for an equal amount of cranberry juice.
TIP: If rosemary is not to your taste, try alternatives like sage, lemon thyme or basil.
Download our free mixology e-booklet
Some 60 pages of impressive, easy to make, cocktails, mocktails and sodas. Finally healthier Soda and mixing Syrups - Just add fizzy water from a bottle of soda/sparkling water or your SodaStream™. Now you can enjoy artificial free, low sugar sodas, cocktails, slushies, popsicles, over ice-cream and more.