Santa's Raspberry & Mint Spider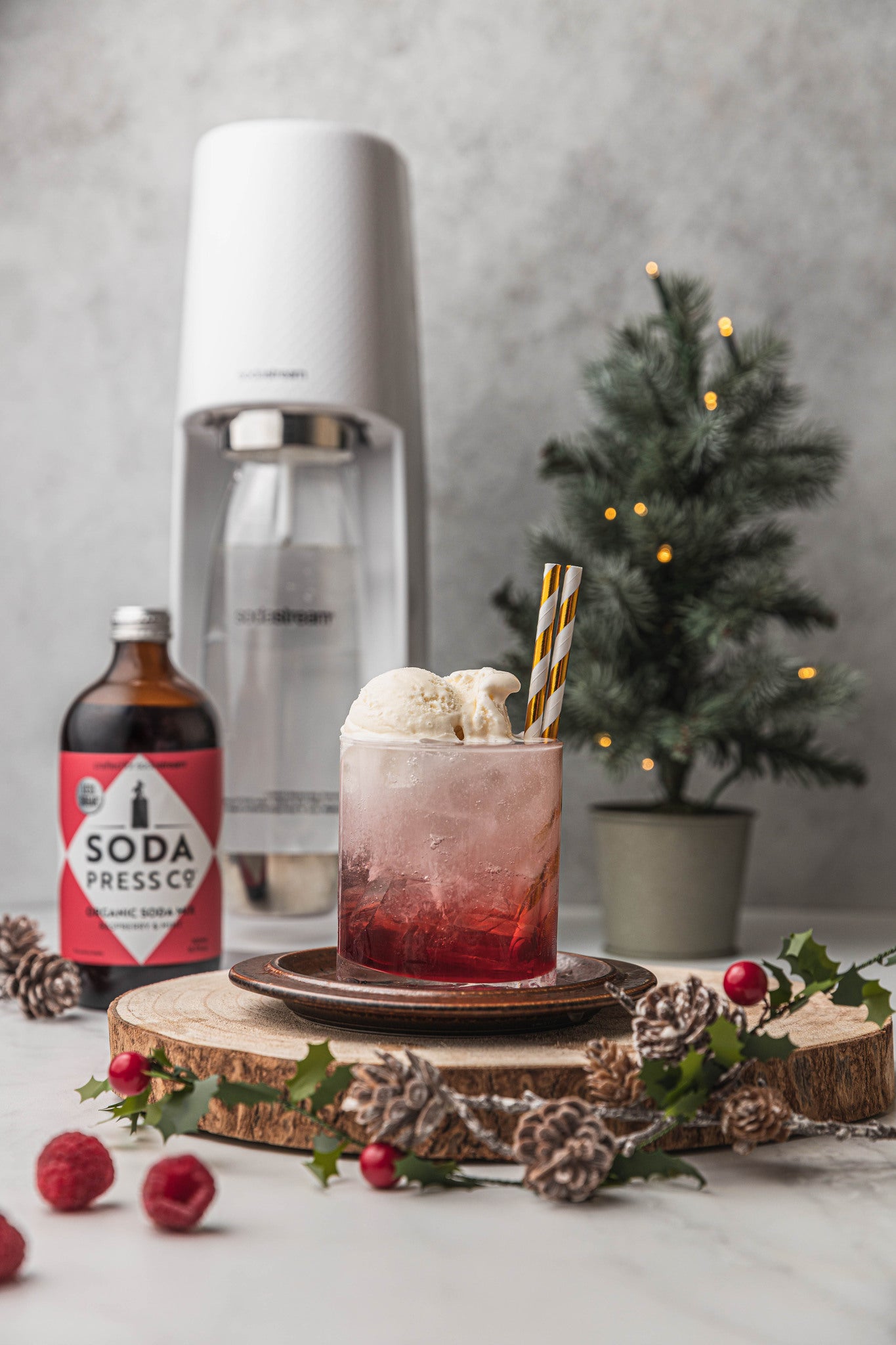 This is a drink and dessert all in one. Sweet raspberry, refreshing mint and creamy vanilla vodka and ice cream - this drink has got legs! 

IDEAL GLASS
Rocks/short tumbler
INGREDIENTS
Ice
40ml Soda Press Co Raspberry & Mint Soda Mixer
30ml Vanilla vodka
SodaStream sparkling water to top
Vanilla ice cream (a generous scoop)

METHOD
Fill drinking glasses with ice and add Soda Press Co Raspberry & Mint Soda Mixer and vanilla vodka. Top with sparkling water and a scoop of vanilla ice cream. Serve and enjoy immediately.
Download our free mixology e-booklet
Some 60 pages of impressive, easy to make, cocktails, mocktails and sodas. Finally healthier Soda and mixing Syrups - Just add fizzy water from a bottle of soda/sparkling water or your SodaStream™. Now you can enjoy artificial free, low sugar sodas, cocktails, slushies, popsicles, over ice-cream and more.