BERRY SLUSHIE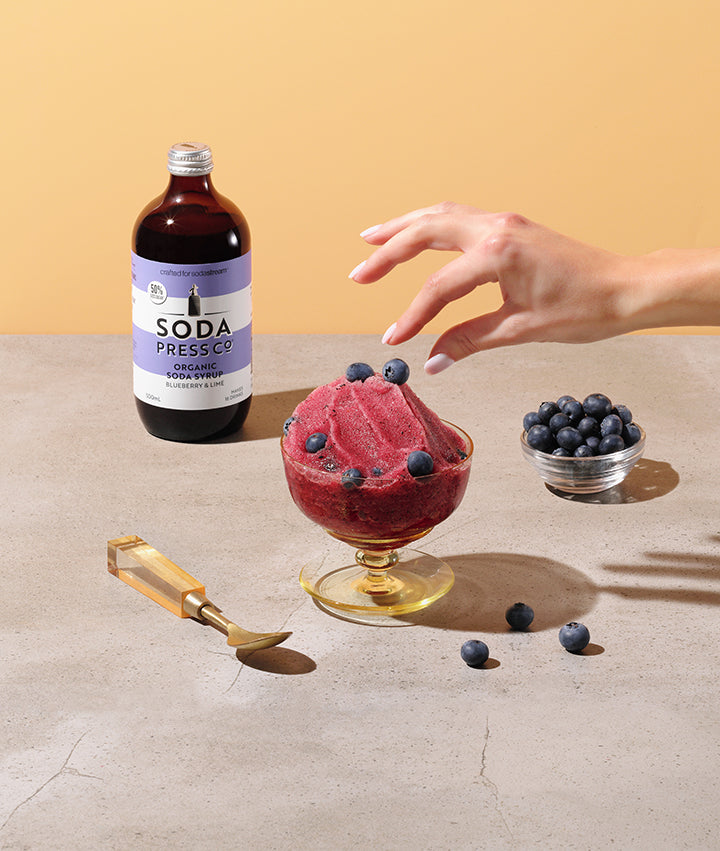 This healthier slushie is a dive headfirst into a fruity brain-freeze that puts a smile on your face and will turn your lips blue, in more ways than one.
IDEAL GLASS
Dessert Bowl
INGREDIENTS
Soda Press Co Blueberry & Lime Soda Mixer
Ice Cubes
Blueberries (or any of your favourite berries)
METHOD
Add all ingredients to blender and blend. Add more or less soda mix depending on taste preference. Blend until the ice reaches desired consistency and serve in a small dessert bowl or tumbler.

TIP: You can make slushies with any of our soda mixes. Experiment with different fruits and herbs.
Download our free mixology e-booklet
Some 60 pages of impressive, easy to make, cocktails, mocktails and sodas. Finally healthier Soda and mixing Syrups - Just add fizzy water from a bottle of soda/sparkling water or your SodaStream™. Now you can enjoy artificial free, low sugar sodas, cocktails, slushies, popsicles, over ice-cream and more.